A sports or camp physical is an exam that may be required by your school to determine if it is safe for your child to participate in a particular sport. If you have had a physical done by your primary care doctor within one year prior to the beginning a sport, then you may satisfy your school's requirement for a sports physical.
Some schools however may require that a physical be done within 60 or 90 days prior to beginning that sport. If your school requires a sports physical then we will schedule one for you to satisfy this requirement. Parents need to remember that abbreviated sports physicals do not take the place of regular yearly physicals as recommended by the Academy of Pediatrics.
A sports physical can help you find out about and deal with potential health problems that might interfere with your participation. Your doctor may even have some good training tips and ideas for avoiding injuries.
Do I Still have to get a Regular Yearly Physical?
In one word, yes. It may seem to you like overkill, but a sports physical is different form a standard physical.
A sports physical focuses on your well-being as it relates to a specific sport. It is more limited than a regular physical and more specific about athletic issues. In a regular physical, your doctor will address your overall well-being which will include issues unrelated to sports. A regular physical is more comprehensive and should be done when possible.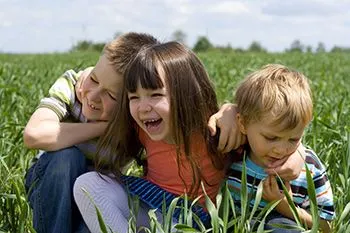 Please note:
This is briefer than a Well Child Visit. It is for the children over 6 years old who need a more current examination for sports or camp than their last Well Child Visit.
Behavioral, school or other complex issues are not addressed here, since this is a more limited visit. If you know your child has more complex problems to address, consider making a Consult appointment and let the person scheduling the appointment know you also need sports or camp physical with this visit. This will help us make sure we have enough time to address all the issues.
NOTE: Please bring the sports or camp forms with you to your child's Sports or Camp Physical and we will fill them out at that time. Also bring your Immunization Card so that we may review this to make sure they are up to date. If you are dropping off any sports or camp forms at our office, without your child being seen (only valid if your child was seen within the past year), please note there is a 5-7 business day processing time for forms.